On March 6, 01:23 AM ET, Mars leaves Capricorn and enters Aquarius. Just a few minutes later, at 01:30 AM ET, Venus enters the sign too, and shortly after the two planets perfect their conjunction. Venus is going to remain in Aquarius until April 5, while Mars stays until April 14. Their transit will increase our need for progress and could mark important changes in our relationships and values.
Mars and Venus have been traveling together for almost a month already. This is a very rare and special event, linked to Venus' reduced speed after her retrograde cycle. The cosmic lovers perfected their first alignment in Capricorn on February 16 and shortly after they both joined Pluto in an unusual triple conjunction. 
Mars and Venus are now entering Aquarius within minutes from each other and meeting on the 0º of the sign, another special occurrence. This degree is where the Jupiter-Saturn 'Great Conjunction' took place, on December 20, 2020. For this reason, issues and themes that we were dealing with back then could be activated again: we could get new insights and glimpses of understanding of the processes that have been unfolding
Venus & Mars in Aquarius: New Chapter of our Romantic & Inner Life
In Astrology, Venus correlates with our value system, our self-worth, our relationship with abundance, money, and wealth, and our capacity to be open and receptive. Mars is connected with our expression of sexuality, our conscious desires, our style of self-assertion, our physical stamina, and our way to go after what we want.
Both Venus and Mars have to do with our experience of relationships. When they meet in the heavens, they mark the start of a new evolutionary chapter relative to our relating life. They signal a new beginning in both our connections with others and our inner relationship with ourselves.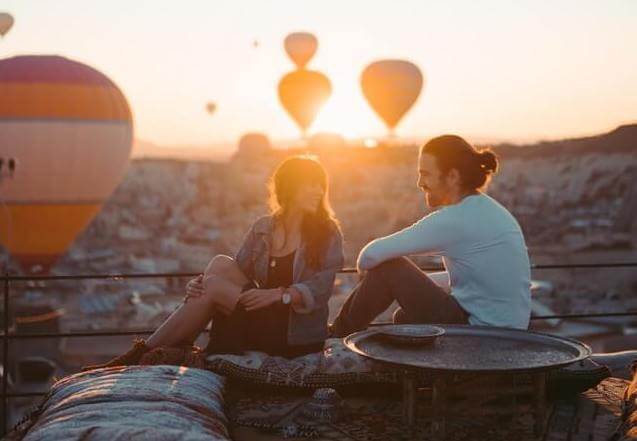 The Venus-Mars conjunction and their transit through Aquarius could bring a desire to rebel and detach from mainstream, consensus values and relating models. We may explore alternative value systems and acknowledge different needs and priorities of ours after a thorough and long process of reassessment, reflection, and transformation linked to the Venus retrograde cycle in Capricorn and the Venus-Mars-Pluto conjunction. 
Venus & Mars in Aquarius: A Completely Different Experience of Relationships
After an intense phase of readjustment and metamorphosis, the time has come to take coherent action. We have a chance to embrace new levels of self-respect and self-trust as the prerequisites for establishing connections with others from a sovereign and self-aware place. 
As the Mars-Venus conjunction is happening in Aquarius, the upcoming Mars-Venus cycle could be completely different from what we have been experiencing so far. It could unfold and unravel in unusual ways, in unexpected ways, in eccentric ways, and maybe even in absurd ways. What matters the most is that we put ourselves and our integrity first, that we remain true to our authentic needs and values.
The next Venus-Mars conjunction will take place on February 22, 2024. It is happening, once again, in Aquarius and quite close to Pluto. If we also consider that Pluto is entering Aquarius next year, this synchronicity can be seen as an invitation to rebel from, challenge, and question habitual relationship paradigms, traditional values, and financial systems, a necessary step in our transition towards the Age of Aquarius.
The Focus is on Intellectual Stimulation, Freedom & New Experiences
There is a lot of action in the sign of the Water Bearer, as we currently have four celestial bodies transiting there. When the two relationships planets are in Aquarius, there is inevitably a focus on the intellectual aspect of our connections. 
With Mars and Venus here, we seek intellectual stimulation, we aim to join forces with like minds, we desire to be surrounded by those who can open us up to new, exciting ways of thinking while holding similar visions and dreams for the future. We are likely to experience a strong need for freedom, change, and experimentation in our relationships. For this reason, we may be drawn to explore new ways to connect with others and feel inspired to diversify our habitual associations. 
The energy of Aquarius is what pushes us to find ways to implement progress. This sign is about new discoveries, technology, experimentation, and innovation. Aquarius teaches us to see life from a distance, to put things in perspective, to adopt a higher vantage point, and be objective. It is a highly mental and intellectual sign with an abstract and visionary way of thinking, which can be more concerned with the future than with the present. 
While Mars and Venus travel through the sign, we may feel drawn to observe from a new perspective what's happening to and around us, reframe our perception of our relationships and our desires, and explore new ways of thinking, being, and living our lives.
Venus & Mars in Aquarius: The Individual, the Group, and the Feeling of Alienation
Aquarius carries a sense of alienation, a feeling of being different from everybody else. This archetype is associated with both the individual and the group, particularly with group dynamics and group consciousness.
During the upcoming weeks, with both Venus and Mars in the sign, we may notice contrasting urges. On the one hand, we may actively seek the relief of connecting with somebody who gets us, of feeling the acceptance and the validation of a selected, like-minded community of peers. On the other hand, we may feel quite comfortable by ourselves, more interested in discovering our individuality and our creativity than in interacting or being around people.
Throughout the upcoming Venus-Mars cycle, the trend of meeting people online and the use of dating apps are likely to increase and become, even more, part of the global culture. We could also witness a tendency to prioritize intellectual connection over physical and emotional connection, which could result in an increase in long-distance bonds, including both romantic relationships and friendships. This could contribute to feelings of alienation, or it could represent a source of support, particularly if we feel we can't connect with our local community in the way we desire.
Venus and Mars conjunct Saturn and square Uranus
During their transit through Aquarius, Mars and Venus will join Saturn and square Uranus in Taurus. Venus squares Uranus on March 19: around this time, we may experience a strong need for freedom. We may feel drawn to question traditional and conventional styles of romantic relationships or friendships and explore different ways of being in connection. Shortly after, on March 22, Mars squares Uranus too. This is an aspect known for its unpredictability and potential explosivity. During these days, it is recommended not to take unnecessary risks and to evaluate carefully what it is worth getting angry about.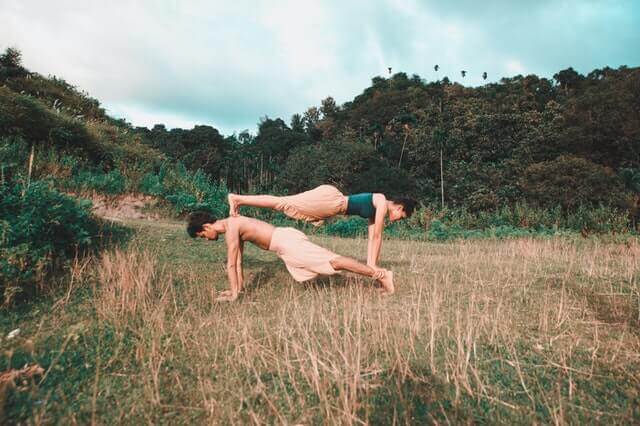 Later, on March 28, Venus joins Saturn: we may need to consolidate the relationships we have started and get clear about our commitments and values. Some insecurities about our worth and creative abilities may arise, however, believing in our capacities may bring long lasting results. Significant changes in global financial policies are also possible at this time. On April 5, Mars joins Saturn too. During these days, we could feel blocked and stiff, and find it difficult to take instinctual and spontaneous action. This aspect suggests a rigid and inflexible attitude. Nonetheless, it supports our determination and our resilience, helping us move towards our goals and dreams.
Finding Alternatives to Mainstream Systems and Values
Venus and Mars in Aquarius will bring a desire for eccentricity, originality, and new experiences. A shift in collective values is already happening, and these transits will support it. On a global level, the new Mars-Venus cycle could stimulate and speed up the diffusion of alternative currencies and decentralized financial systems. It is likely to increase the drive and the urgency to form independent and self-sufficient alternatives to mainstream society and its norms. 
On a collective level, the transits of Venus and Mars through Aquarius are likely to inspire and incentivize new social movements that promote constructive, thoughtful rebellion, bringing to the forefront the need to move away and detach from systems that don't have our best interests at heart.
Comment below which event you are excited the most about and why?
If you want to explore more personalized, very detailed energy update and practical guidance for the month of March we invite you to get our March Horoscope.