On June 3, 04:00 AM ET, Mercury stationed direct at 26º05' of Taurus. When planets station direct after a retrograde, they point to a shift in perspective.
After three weeks of introspection, inquiry, and reflection, we have the opportunity to gain a new understanding of the experiences we had while the retrograde was happening. From now on, we are likely to feel more clarity around the issues and themes that have been coming up during the last three weeks. 
Mercury Retrograde: Unlearning and Deconditioning
In Astrology, Mercury is the planet of communication, logic, critical thinking, and problem-solving. The ruler of both Gemini and Virgo has to do with how we deal with everyday tasks, with our learning style, and with the way we verbalize and articulate what's happening within to share it with the outer world. Transits of Mercury give us information relative to changes in our perceptions and our orientation to logically understand our reality and ourselves.
Mercury retrograde is a time of reflection, rediscovery, and redefinition of existing mental schemes. It is an opportunity for un-learning and deconditioning. This retrograde cycle began in Gemini and ended in Taurus. With Mercury retrograde in Gemini, we have been encouraged to question our habitual ways of thinking, learning, communicating, and perceiving reality. In the sign of Taurus, this transit has brought us an invitation to redefine our value systems, our way to perceive security and stability, and our relationship with money, abundance, and wealth. 
Mercury direct: Implementing Adjustments
Mercury has been in an apparent backward motion, from our perspective on Earth, since May 10.
The post-shadow phase of this cycle lasts until June 18, when Mercury comes back to 4º51' of Gemini, the degree where the retrograde started. This window of time offers us the opportunity to adjust to and integrate the inner and outer changes that took place during the retrograde, and see past events in a new light.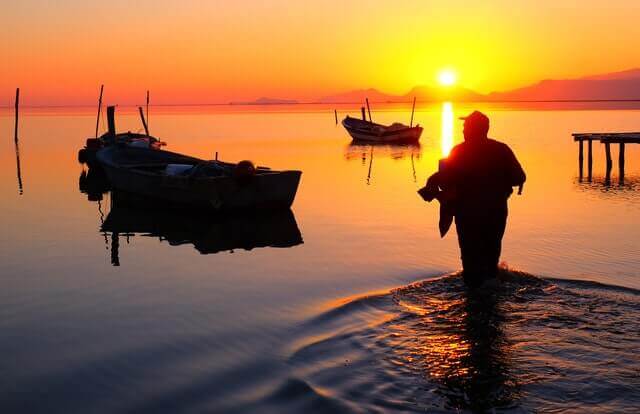 Mercury stationing direct gives us chances to begin to act on the insights we got, as well as to clarify any misunderstandings and miscommunications that took place during the retrograde. We are being encouraged to implement tangible adjustments in our reality according to what changed and how we changed during the previous weeks.
Mercury square Saturn and trine Pluto: Transforming our Mindset
Mercury stations direct in Taurus in a square aspect to Saturn in Aquarius and a trine to Pluto in Capricorn. Mercury-Saturn contacts represent opportunities to achieve better mental discipline. They help us clearly structure our ideas, understand thoroughly how our minds work, and invite us to communicate with integrity. A Mercury-Saturn square can indicate feelings of being censored, silenced, and suppressed, pointing to issues surrounding sharing our voice, our thoughts, and our ideas. It can signal a tendency to self-censor, to silence ourselves as a result of fear of what our community may think, as well as issues with censorship coming from external authority figures, institutions, companies, or governments. 
Mercury trine Pluto promotes a deeper awareness of our inner dialogue, of our mindset, and of the way our perceptions either empower us or hold us back. This alignment indicates an inclination to be willing to transform our way of seeing reality, and overcome any cynicism or limiting thinking patterns. It encourages us to explore how we can gain a more profound understanding of how our psychology works and of the way society is structured. Mercury trine Pluto inspires us to engage in deep conversations and empowering exchanges of feedback, insights, and ideas. As a consequence, these days we may feel drawn to avoid shallow interactions and superficial conversations that aren't adding value to our lives.
Mercury direct in Gemini: Everything is a Learning Opportunity
Mercury enters Gemini for the second time on June 13. When Mercury is in Taurus, we prefer sticking to facts, holding on to practical knowledge, and dwelling on thoughts that generate security. While Mercury is in Gemini, instead, we are more willing to challenge existing mental constructs. This shift will accelerate our thinking, increase the amount of information we intake and process, and speed up the pace of our daily lives. 
Mercury is comfortable in its Air domicile: in Gemini, the planet is thought-provoking, curious, and open-minded. The upcoming transit of the Messenger through the sign of the Twins will inspire us to see everything as a learning opportunity, expand our array of interests, open our minds to new perspectives, understand more about life and share what we know with others. 
Mercury entering Gemini will support lightheartedness, humor, and versatility. It is a time to initiate conversations, debate, and exchange opinions with others as a way to learn more about our environment. This transit reminds us not to take everything too seriously, increases our capacity to appreciate the opportunities we get and inspires us to cultivate a positive and curious mindset despite the challenges we may encounter.
Comment below with what resonated with you the most and tap on the heart if you enjoyed this article!