On February 18, 11:43 AM ET, Pisces season 2022 begins. The Sun's yearly journey through the last sign of the Zodiac invites us on a journey into the liminal.
Pisces season is a time of closure and culmination, which reminds us to remain open, don't force an outcome, but rather accept what's present and allow it to unfold. The Sun will remain in Pisces until the Equinox of March 20. Until then, we have an opportunity to explore the space in between an ending and a new beginning and to get used to the uncertainty of transitions. 
Pisces Season invites us to Surrender and Flow
Pisces is a Yin, Mutable, Water sign. The last of the twelve Zodiac archetypes corresponds to the dissolution of the sense of self we formed through the previous eleven archetypes into the ocean of the collective unconscious. It correlates with our experience of being in the womb and can be considered both the very beginning and the very end of our journey.
Within Pisces, there are no boundaries or separation: through this archetype, we remember our unity with all that exists, all that will exist, and all that ever existed. Pisces can be considered the most mutable of all the twelve signs, as Water is inherently mutable. During this season of the year, we are encouraged to be adaptable and versatile. We have a chance to release the need to be in control and our attachment to how we want things to turn out. 
Being in Service to Life & to What is Unfolding
Pisces season is an invitation to embrace a humble attitude, a desire to be of service, and allow what is unfolding to unfold rather than fighting to be at center stage or get what we want. This time of the year is an opportunity to be more mindful, explore what our motivations are, and notice if we intend to serve life or to simply get something from it. With the Sun in Pisces, we can't succeed if we are trying too hard. In this phase of evolution, we are learning that there is nothing to win and nothing to lose. We are learning to listen, we are learning to be open, we are learning to be responsive to what life is asking us, rather than force our egoic desires on life.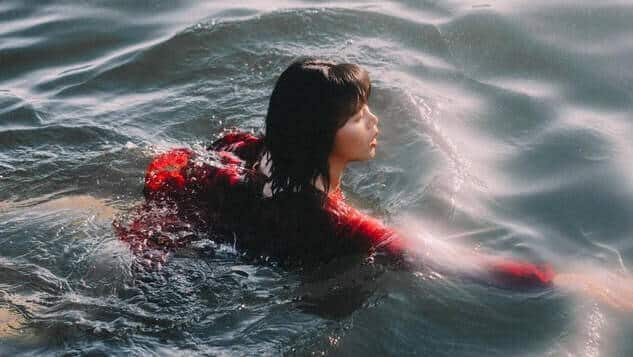 The Pisces archetype is associated with all those forces beyond our control. This season is a call to learn to surrender to life without giving up on it. While surrendering implies trust and faith in the purpose of whatever we meet on our path, giving up comes with a sense of disillusionment and hopelessness. There is a risk of passivity, inaction, and self-sacrificing inherent within this sign. If we feel victimized by other people or by life itself, this may prevent us from taking responsibility to change what we can change.
Sun conjunct Jupiter & Neptune, Venus conjunct Mars
During its journey through Pisces, the Sun will join the two rulers of the sign, Jupiter and Neptune, both transiting in their domicile. These alignments, happening respectively on March 5 and March 13, will highlight our desire for spiritual growth and increase our need to reconnect with feelings of hope and faith. 
While the Sun-Jupiter conjunction will support our vitality, confidence, and optimism, the Sun-Neptune alignment could come with a sense of lethargy and blurriness, and a desire to withdraw from the demands of the outer world to focus on nurturing our inner world. The Sun-Neptune conjunction is an opportunity to turn within and reflect on the seeds we desire to plant before the rebirth that comes with the ingress of Sun into Aries.
Meanwhile, Venus and Mars will travel together for a great part of Pisces season, first in Capricorn and later in Aquarius. Their conjunction will infuse the upcoming weeks with romantic, passionate, and possibly obsessive energy, as Pluto is also involved in the alignment. Mars and Venus will enter Aquarius together on March 6. Their alignment begins a new cycle relative to our romantic desires. It invites us to reflect on what kind of relationships we desire to build and to experiment with new ways of being in connection with others.
Pisces season 2022: Upcoming Lunations
Throughout Pisces season 2022, we are going to experience a New Moon in Pisces and a Full Moon in Virgo. The New Moon in Pisces taking place on March 2 will be conjunct Jupiter. This lunation will feel like a breath of fresh air and inspire an optimistic and hopeful outlook on life. The lunar cycle that follows will be colored by an expansive and buoyant quality, which is likely to inspire us to dream big and believe in ourselves.
The Full Moon in Virgo, happening on March 17 will be opposite Neptune and the Sun in Pisces. This Full Moon brings up the need to find harmony between chaos and order, effort and surrender, structure and flow. As Neptune is strongly involved in the configuration, it could reflect some difficulties engaging in technical, linear, and analytical pursuits in favor of the abstract, creative, and imaginative.
Attuning to the Present Moment
The Sun's journey through Pisces, and particularly its alignment with Neptune, may bring a sense of confusion relative to our identity, our purpose, and our goals. Around this time, we will be reminded of our connection with the collective emotional body, the collective unconscious, the entire humanity. Our boundaries may feel more porous, and an existing sense of self could dissolve and leave space to a feeling of void. From here, infinite possibilities will open up, but only if we are receptive enough to welcome them.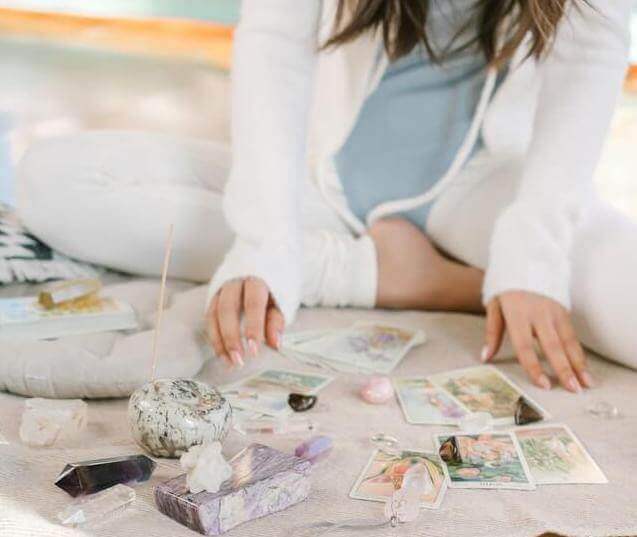 Pisces season always represents a time of transition that comes with a feeling of suspension, anticipation, and uncertainty. During the upcoming weeks, some of our certainties might dissolve. We may be reminded that security is illusory, that nothing is ever truly certain, stable, or secure, yet things may turn out even better than what we imagined. This time of the year is an invitation to surrender, flow, and attune to the present moment rather than trying to control life.
Comment below with what resonated with you the most and tap on the heart if you enjoyed this article!
P.S. for deeper personalized guidance for the month of February we invite you to get Your February Horoscope. (Its way more than just a horoscope!)