May 2020 is a month where the astrological cycles pivot. 2020 has been a year of intensity, as the collective births a new Earth. May 2020's astrology shows us the power of an open heart. This is a month where our focus shifts and we blaze new trails. We are learning transformation can be our friend when we open our minds and decide to have some fun along the way. Our relationship to self comes under the microscope and there is opportunity to learn a great deal about who we are.
May 2020 Astrology updates are inviting us all to become diamonds. To be a diamond we must be willing to dig deep and accept a certain level of pressure. In order to undergo these transformations we are asked to open our minds and our hearts. To befriend ourselves and embrace new visions, dreams and desires.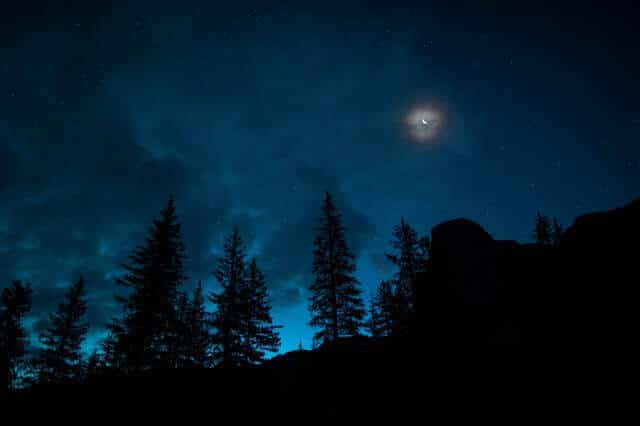 The following information is applicable to everyone, regardless of your Zodiac signs. As we read May 2020 Astrology Updates, bear in mind that we are talking about where the planets are transiting throughout the month. This means everyone on planet Earth has the chance to flow with these currents. We can think of these updates as an astrological weather forecast.
North Node Enters Gemini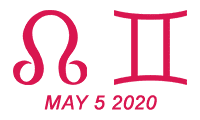 May 5th 1:48am EST through January 2022.
The North Node signifies what we are collectively learning and yearning to understand. This is a significant shift which occurs approximately every 18-20 months. The nodes of the Moon dictate where we experience Eclipses. Since November 2018 the North Node has been in Cancer. This is a time to reflect on what we have learned since November 2018 as we now embark on a new assignment.
The last time the North Node was in Gemini was October 14 2001 through April 14 2003. Those years shaped our collective beliefs, attitudes and outlook of the world. These themes are now up for renewal. We are invited to change our minds.
Supermoon in Scorpio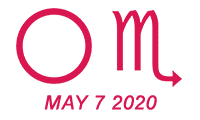 May 7 6:45am EST
Every year, May's Full Moon packs a punch; because it falls in the intense sign of Scorpio. This Supermoon is a time to look behind the veil and experience the palpable pulse of the Universe. Like our hearts beating within our chests, we have to still ourselves to feel it. Scorpio Supermoon energy is extreme and may have our hearts racing. This is the final of a series of Supermoons in 2020 and is sure to leave it's mark. This Supermoon is all about trusting our intuitions and committing to our multidimensionality.
Saturn Retrograde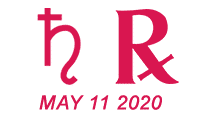 May 11 12:09am EST until September 29 2020
Retrogrades are not something to fear or dread, but they are a change in direction worth knowing about. Saturn's annual retrograde invites us on a journey within ourselves. The responsibility shifts from serving the external world to listening to what's unfolding inside of us. Instead of taking orders, we are now asked to be our own leader. It's significant to note that on this day Mercury will be entering Gemini. This adds a layer of freedom and fresh air to the mix.
Venus Retrograde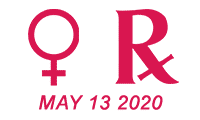 May 13th 2020 2:45am EST through June 25 2020
Venus retrograde is a time when planet Earth is invited to look at every facet of it's relationships. This includes love, romance, family, friends and our relationships to ourselves. Venus retrogrades approximately every 18 months and is worth having on our radar.
She'll be transiting the free spirited energy of Gemini. Gemini energy wants to be able to make up its own minds and we are being asked to think differently. Thinking differently about ourselves, others and the collective will allow us to level up.
The Universe is giving us a key and setting us free from the cages of comfort we have built for ourselves. We are learning change is not only needed, but with the right attitude we can feel safe and steady through the shifts.
Also on this day, Mars will enter Pisces; giving us an invitation to soften our masculine sides and soothe our souls.
To get a feel for the vibe of Venus in Gemini read our recent blog, Venus in Gemini: The Heart is the Place to Start (https://www.moonomens.com/venus-in-gemini/)
Jupiter Retrograde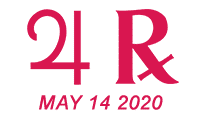 May 14 10:32am EST
Jupiter has been busy shifting the systems of humanity as it transits the sign of Capricorn. So much has changed since Jupiter entered Capricorn in November 2019. As he stations retrograde we are given a chance to reflect and integrate these external shifts into our internal worlds.
Sun Trines Pluto, Jupiter & Saturn

May 15-22
In January 2020 and April 2020 we experienced some revolutionary transits involving Pluto, Jupiter and Saturn coming together in Capricorn. Read more here (https://www.moonomens.com/jupiter-conjunct-pluto/).
As the Sun moves through the Earth sign of Taurus, these energy shifts are going to start to solidify and take form. It's as if a new foundation of cement has been poured for humanity and as the Sun connects with Pluto, Jupiter and Saturn throughout the week of May 15th, we begin to see that cement harden. This will bring a welcomed sense of stability for some or a desire to tear out the cement and re-pour it.
Gemini Season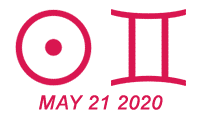 May 20 9:49am EST
As the Sun shifts into Gemini, where it will remain for 30 days, we are given a dose of fun, flight and freedom. Gemini is an air sign and like a fairy it wants to fly around. It wants to feel free to let the wind take it. This is a time where that freedom and adventure may come in the form of ideas and aspirations. Communication is a big theme here. There's a power in laughing, smiling and having some fun. Even if there is chaos around. Gemini season doesn't want us to be so serious. Instead a childlike attitude is key. With the North node recently shifting into Gemini, along with Venus retrograde in this sign, this Gemini season will be a legendary one.
New Moon in Gemini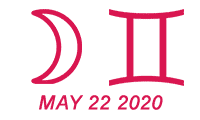 May 22 1:39am EST
The New Moon in Gemini is a time to get our stories straight. We all tell ourselves all kinds of stories. This is a time to take an honest look at the narratives that cycle through our minds and ask ourselves if they are really what we want. Opening our minds to a new story takes time and this is not something that needs to be forced. Instead, we will find a freshness from letting go of what feels fearful, flat or simply boring. Swapping them for a tale which comes from our hearts.
During this New Moon Venus retrograde will be connecting to Mercury. Venus retrograde is sorting through old relationship dynamics. Mercury represents our minds. This New Moon may give us flashes of inspiration and our minds may finally understand outdated dynamics.
Mercury Conjunct North Node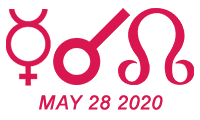 May 28 8:19pm EST
Mercury is the planet of communication, logic and intellect. It's our minds and how they are hardwired. Often, Mercury's energy plays out as clarity or conversely confusion. The North Node represents our collective direction. It's the chapter we are studying, and the direction we are heading.
As Mercury conjuncts the recently shifted North Node in Gemini, we are given a chance to understand where we want to turn next. There's an opportunity to wrap our minds around the directions we are travelling and if we want to stay the course, or make a change. We could feel confused about how it's all going to come together, but in time the details will come together. This is a time to check in with ourselves and do an honest assessment of which track our trains are on, and if they will get us to the destinations of our hearts.
We hope you have enjoyed this article and we invite you to checkout and accept the gifts we have created for you for this beautiful new month of May. Have a wonderful month filled with joy, happiness and love!
Gift – May Moon Cycle Calendar & Daily Affirmations E-Book <<