March 2022 Astrology Update: The first half of March 2022 is colored by the energy of Pisces and Neptune and will offer us an invitation to reconnect with our hopes and dreams. We begin the new month with an optimistic New Moon in Pisces conjunct Jupiter, and the lunar cycle will culminate with a Full Moon in Virgo opposite Neptune.
Meanwhile, the Air element begins to gain prominence as both relationship planets are entering Aquarius, where Saturn is already transiting. Around the end of the month, Aries season and Mercury's ingress into Aries will bring a more proactive, self-motivated attitude, igniting our inner fire and waking us up from the blurriness of Pisces season.
Let's have a look at the main astrological transits for March 2022.
New Moon in Pisces, Venus & Mars conjunct Pluto
Mar 2, 2022, 12:34 PM ET
This New Moon in Pisces is going to be conjunct Jupiter, the traditional ruler of Pisces. This lunation offers us an invitation to dream big and have faith in life. Jupiter's presence will support our capacity to believe in ourselves and bring our focus to our quest for something greater than what meets the eyes. On another note, Venus, Mars, and Pluto are all conjunct in Capricorn, while Mercury is conjunct Saturn in Aquarius.
The Venus-Pluto alignment concludes a cycle of three conjunctions that began shortly before Venus went retrograde. It could signal some important changes in our connections, values, and finances. Relationship matters will be colored by a passionate and obsessive quality. The Mars-Pluto alignment reflects the potential for destructive and explosive reactions, but also an increased determination and willpower to move towards our goals and fulfill our desires.
Mars & Venus enter Aquarius, Venus conjunct Mars
Mar 6, 2022, 01:23 AM ET & Mar 6, 2022, 01:30 AM ET
Venus and Mars enter Aquarius just a few minutes from each other: the two relationship planets join on the 0º of the sign, where the Jupiter-Saturn Great Conjunction of December 2020 took place. This could bring up themes and issues that we were dealing with back then. The cosmic lovers entering Aquarius simultaneously begin a new cycle in our romantic and social life, which will be marked by a desire for experimentation, novelty, and originality.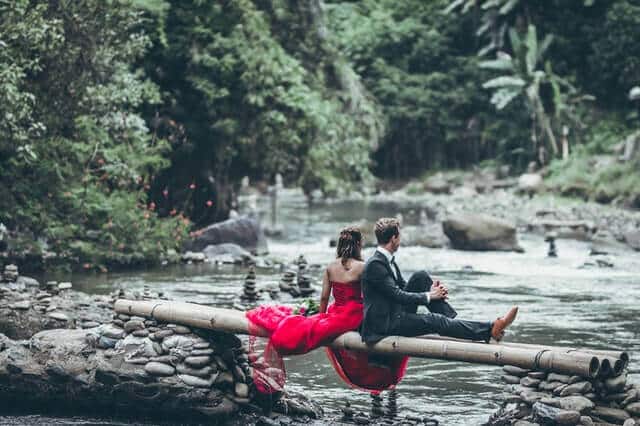 We will feel drawn to engage more frequently in friendships and intellectually stimulating connections and maybe move away from traditional styles of romantic relationships. There could be a significant innovation in financial systems, new discoveries in technology and science, a shift in collective values, and an emphasis on experimental styles of creativity.
Mercury enters Pisces
Mar 9, 2022, 8:33 PM ET
Mercury's ingress into Pisces after an extended stay in Aquarius will invite us to connect with our empathy, widen our perception of reality, and explore non-linear ways of expressing ourselves. During this transit, our sensitivity and intuition will be enhanced and refined, and we may pick up information that we can't immediately understand through logic.
We will have chances to explore abstract and imaginative styles of self-expression and interface with our surroundings in new ways. Mercury's alignments with Jupiter and Neptune in Pisces, respectively on March 21 and 23, have the potential to broaden our spiritual understanding of reality and open our minds up to new dimensions.
Full Moon in Virgo opposite Neptune
Mar 18, 2022, 03:17 AM ET
The Full Moon in Virgo opposing the Sun and Neptune in Pisces will bring up the need to balance order and chaos, the logical and the intuitive, the practical and the emotional. With this configuration, we may feel more lethargic, sensitive, and empathetic than usual. During these days, we may have hard times keeping up with our mundane duties and responsibilities, organizing our days effectively, and maintaining a fixed schedule or routine.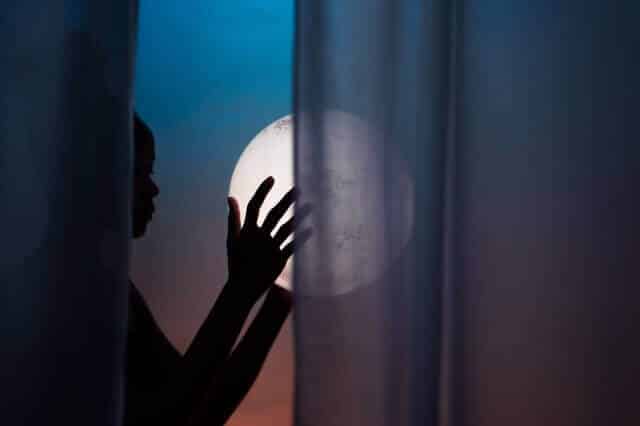 Balancing the Virgo-Pisces polarity is about finding harmony between effort and surrender. This lunation encourages us to find a way to merge our technical skills and practical competencies with our creative gifts, imaginative capacities, and ability to flow with life.
Aries season begins
Mar 20, 2022, 11:34 AM ET
The Equinox marks the start of a new season and brings an energy of renewal and regeneration. The Sun entering Aries, the first sign of the Zodiac, is a fresh start for everyone on the planet. The Sun's rays shine brighter here: this transit inspires us to make things happen and supports our vitality, stamina, physical strength, and determination.
We wake up from the spell of Pisces season, and after a phase of rest and introspection, we are ready for action again. Aries season is an invitation to explore life through a process of trial and error, try new experiences, seek new paths and new possibilities. The Sun's journey through the sign of the Ram is a great moment to generate more action in our lives, start new endeavors, go on adventures, get out of our comfort zone, and do something unfamiliar.
Mercury enters Aries
Mar 27, 2022, 03:45 AM ET
At the end of the month, Mercury leaves Pisces too and joins the Sun in Aries. Compared to Mercury's transit through Pisces, we are likely to be able to know and express more clearly what we want, feel, and think. While Mercury is in the sign of the Ram, our thought processes tend to be fast, and our communication style direct, sharp, and blunt.
During this transit, we think for ourselves and put ourselves and our desires first. We may say what we think just the way we think it, and it's important to keep in mind to be diplomatic. This is a good time to work on assertiveness and directness if we normally struggle with it, and to take action on our ideas.
March Astrology Update: Our Invitation
March can be considered a time of preparation for the Jupiter-Neptune conjunction taking place on April 12. The Piscean energy will be strongly felt, and both planetary rulers of the sign will be activated by the upcoming lunations and by the transit of Mercury.
The rare Venus-Mars-Pluto conjunction in Capricorn will add a significant amount of intensity to the first few days of the month. The destruction of something we relied upon may generate the space we need to create something new and more fulfilling.
This alignment could bring opportunities to move away from structures that have run their course, detach from egocentric ambitions, and connect with our deeper desires. The activation of Jupiter and Neptune in their home sign will support our capacity to have faith in life and keep envisioning a better future.
Comment below which event you are excited the most about and why?
If you want to explore more personalized, very detailed energy update and practical guidance for the month of March we invite you to get our March Horoscope.