January 2022 is a month of beginnings and endings, packed with significant cosmic events. Even though the Astrology of this new year is significantly different from 2021, January's transits are meant to bring to closure unfinished business from the past and allow unresolved issues to emerge and culminate. The highlight of the month is the Lunar Nodes leaving the Gemini-Sagittarius axis and entering Taurus and Scorpio, beginning a new evolutionary cycle that will last one year and a half. Meanwhile, Venus will remain in Capricorn and in retrograde motion for most of January, inviting a deep restructuring of our relationships and values. Lastly, the Saturn-Uranus square will continue to be very prominent, reflecting social tension and polarization, while increasing the urge to reform the existing systems.
Let's have a closer look at the Astrology of January.
New Moon in Capricorn, Mercury enters Aquarius
Jan 2, 2022, 1:33 PM ET & Jan 2, 2022, 02:10 AM ET
The Capricorn New Moon is the first New Moon after the Eclipse season. In the context of the Saturn-Uranus clash, this lunation will encourage us to build a new relationship with structure, work, order, discipline, and to reflect on how we relate with both our inner authority and the outer ones. The Capricorn New Moon is a great time to set tangible goals for the future and the year ahead, to get clear on what we desire to manifest, work for, and build. Sun and Moon trine Uranus in Taurus and Mercury entering Aquarius on the same day will support originality and innovation. In particular, Mercury in Aquarius increases our capacity to think out-of-the-box and find creative solutions to the problems we are facing.
Mercury stations retrograde in Aquarius
Jan 14, 2022, 06:41 AM ET
Mercury stationing retrograde in Aquarius is a call for radical deconditioning of our minds: it represents an invitation to question our perception of reality and reflect on how it is affected by the information we consume. This Mercury cycle highlights the need for a thorough reassessment of habitual ways of thinking and communicating, but it also urges us to reconsider our relationship with any ideologies and social movements we have been identifying with. Retrograde Mercury coming back to Capricorn will promote a new understanding of the past, which may help us reshape our visions for the future.
Full Moon in Cancer opposite Pluto
Jan 17, 2022, 6:48 PM ET
The first Full Moon of 2022 is in Cancer, opposite a tight Sun-Pluto conjunction in Capricorn. This lunation is likely to be particularly intense on our emotional state, and it may reveal to us emotional management patterns that we need to work on and transform. As we gravitate between a chaotic emotional expression and an extreme emotional suppression, we are encouraged to release the need to be in control of the environment.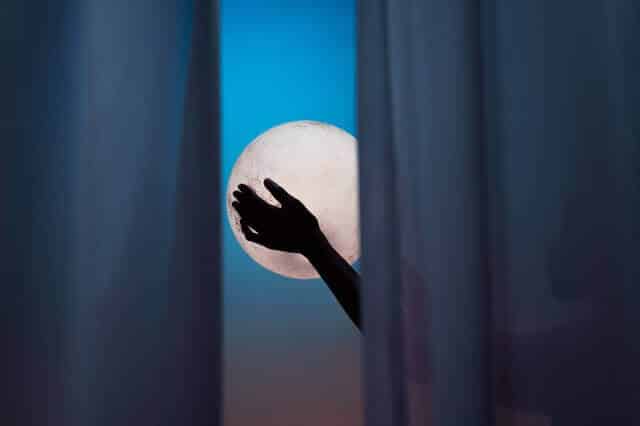 The Full Moon opposite Pluto is an opportunity to let go of security attachments that are hindering our maturation. The Sun conjunct Pluto invites reflection on our relationship with power and authority while encouraging a substantial transformation of our sense of identity and purpose. 
Uranus stations direct, Lunar Nodes enter Taurus and Scorpio
Jan 18, 2022, 10:26 AM ET & 1:56 PM ET
In 2022, all Eclipses will happen in the signs of Taurus and Scorpio: the Lunar Nodes entering these signs begin a new evolutionary cycle that will be centered around our relationship with change, insecurity, and impermanence. The Nodes' journey through Taurus and Scorpio will bring up the need to radically redefine our values, our concept of security, our relationship with money and natural resources, and our choices in matters of sexuality and intimacy. The Nodal shift happens while Uranus stations direct, also in Taurus. The activation of Uranus reflects a substantial acceleration of events, sudden changes, and possible disruptions of our comfort zone. Uranus inspires progress and innovation by forcing us to develop versatility and adapt to the unexpected. Both astrological events are likely to increase the urge to reform financial systems, the way we relate with the Earth, and how we manage natural resources.
Aquarius season begins
Jan 19, 2022, 9:39 PM ET
The Sun entering Aquarius inaugurates a time of self-discovery, deconditioning, and creative experimentation. Aquarius season is an invitation to celebrate our uniqueness and honor individual differences: the Sun's journey through the sign of the Water Bearer encourages us to be original and eccentric, to break free from conditioned ways of expressing ourselves that aren't aligned with our essence. During this time, we will explore the relationship between the individual and the group, and reflect on how personal and collective development can be enhanced or held back by it. We may feel a need to explore new communities and new ways of being together and detach from people and associations that we don't feel any longer aligned with.
Mars enters Capricorn 
Jan 24, 2022, 7:53 AM ET
Mars enters the sign of its exaltation: here, Mars' efforts are incredibly efficient and aim to create something long-lasting and valuable. This combination of energies supports our determination, discipline, and endurance: it gives us a chance to consolidate what we have been working on, to make it more stable and durable. Mars' journey through Capricorn supports our energy levels and will give us fresh motivation and stamina. This transit will help us be more ambitious and goal-oriented, and work hard to get tangible results from our efforts. Mars' journey through Capricorn may also inspire us to consider whether our worldly achievements and successes are reflecting our Soul's purpose or are simply linked to egocentric desires deriving from our conditioning.
Venus stations direct in Capricorn
Jan 29, 2022, 03:46 AM ET
We end the month with another significant energetic shift. Venus stations direct in Capricorn after being retrograde since December 19, inviting us to make tangible changes in our relationships, in how we manage our finances, in our value system, and in how we relate with ourselves, according to what took place during the retrograde.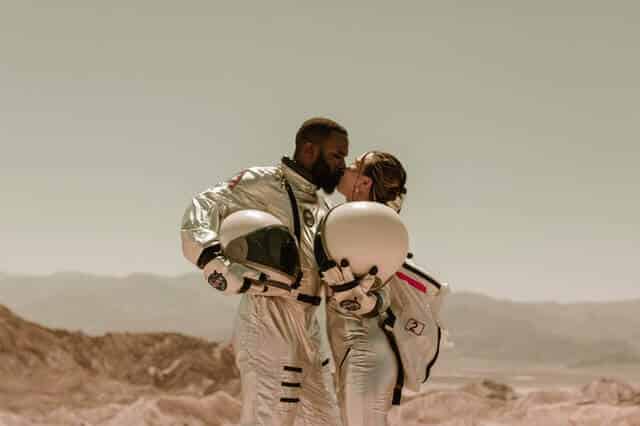 Venus stationing direct in Capricorn could bring important changes in our relationships, finances, financial markets, and the global economy. This shift encourages us to align with new boundaries, values, and ways to manage our resources, and to explore new, more authentic ways of connecting with both ourselves and others.
January Astrology Update: Our Invitation
Even if January still carries an energy that reminds us of what we went through during 2021, things may already start moving in different directions, both for us individually and for the collective as a whole. In particular, Uranus stationing direct while the Lunar Nodes change signs is an event that is likely to catalyze a significant acceleration of the pace of our personal and collective evolution.
We are still in a delicate phase of transition between the known and the unknown, the old and the new, the past and the future. These moments of our lives often correspond with a sense of crisis and confusion. Nonetheless, during the upcoming months, Jupiter will keep moving through Pisces, helping us enter the new year with hope and faith. 2022 has the potential to bring increased spiritual awareness and desire to expand our perception of reality. The Cosmos will support our capacity to believe in ourselves and in our dreams, inspiring us to keep envisioning the world we want to co-create.
We invite you to explore your 2022 horoscope packed with wisdom and guidance (available in both e-book and audio book formats) – Simply tap here to access your 2022 horoscope.
To gain access to your magical January horoscope – tap here.