December brings the year to closure in an intense, unpredictable, and surprising way. We end 2021 with a powerful Astrology, just like we started it. During the upcoming weeks, we will experience the last Eclipse of the current cycle on the Gemini-Sagittarius axis, a powerful New Moon Total Solar Eclipse in Sagittarius. Later, Venus will station retrograde in Capricorn in exact conjunction with Pluto, just a few hours after the last Full Moon of the year in Gemini, and while Chiron stations direct in Aries. 
At the very end of the month, we will experience the culmination of the last exact Saturn-Uranus square. This alignment has represented the main astrological theme of the year, and it will continue to be active throughout most of 2022, even if it won't be exact again. Finally, Jupiter will come back to its home sign Pisces, ending the year on an optimistic note.
Let's have a closer look at the main astrological transit for the upcoming month.
Neptune stations direct in Pisces
Dec 1, 2021, 08:22 AM ET
On the first day of the new month, Neptune stations direct after being in apparent backward motion for roughly six months. This event may reveal to us where we have been too caught up in illusions or fantasies. When the veil is lifted, we may experience some confusion and disorientation, linked to the sense of suspension that often comes up when we transition from one level of consciousness to the next one. Neptune stationing direct invites us to surrender to the wisdom of and timing of life and to trust what we are meeting on our path, even if its purpose isn't clear yet. 
New Moon Total Solar Eclipse in Sagittarius
Dec 4, 2021, 02:42 AM ET
The New Moon Total Solar Eclipse marks an intense new beginning while bringing to completion a karmic cycle: it is the last Eclipse in Sagittarius until 2029, and it is happening on the South Node of the Moon, which relates to our past, our story, our natural talents, what we know well and are familiar with. As the Sun and the Moon meet the South Node, we can expect some emotional purging and processing. A Total Solar Eclipse in Sagittarius may bring a feeling of loss of meaning, of not knowing what to turn to. As we detach from old beliefs, assumptions, and ways of making sense of life, we often perceive a sense of void that can feel scary. This void, however, is precisely what creates the necessary space for a new and deeper faith to emerge.
Mars enters Sagittarius & Mercury enters Capricorn
Dec 13, 2021, 04:53 AM ET & Dec 13, 2021, 12:52 PM ET 
On the same day, both Mars and Mercury change signs. Mars leaves magnetic Scorpio and enters cheerful Sagittarius. The way we go after what we want will change, and it is likely to be less obsessive and more expansive. With Mars in Scorpio, we act with determination and intense focus, and we are single-minded in our pursuits: Mars entering Sagittarius inspires us to widen our horizons, explore different options, and consider more possibilities.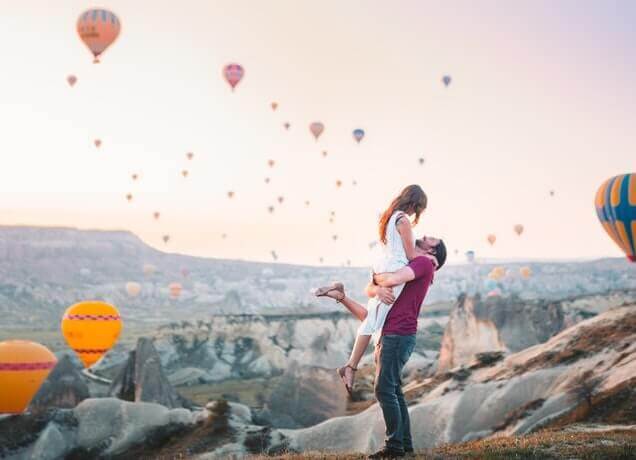 Meanwhile, Mercury leaving Sagittarius and entering Capricorn reflects a tendency to get serious, think about our future, organize ourselves better, and manage our days in a more structured way. During this transit, we tend to think more and speak less: we appreciate silence and choose our words carefully. Mental discipline, focus, and commitment will be facilitated: Mercury in Capricorn will encourage us to embark on new learning journeys or to build something with the knowledge we already have.
Full Moon in Gemini, Venus conjunct Pluto
Dec 18, 2021,11:35 PM ET
This Full Moon culminates a cycle that began with a New Moon Solar Eclipse in Gemini, bringing to light information, facts, and data previously unknown, unavailable, or uncertain. This lunation will energize our minds, inspiring us to learn and expand our understanding of reality: new ideas are likely to emerge, and new connections could be born. 
While the Full Moon takes place, Venus is conjunct Pluto and stationary retrograde: this alignment adds a scorpionic quality to this lunation, which marks the beginning of a period of extreme transformation of how we experience relationships. Our relationship with ourselves, with our values, and with money will also change. This alignment will happen for the second time on December 25, while Venus will be retrograde. Venus conjunct Pluto inspires a deep analysis of repetitive patterns that show up in our relationships and increases our desire for loyalty and commitment.
Venus stations Retrograde in Capricorn, Chiron stations direct in Aries
Dec 19, 2021, 05:36 AM ET
Just a few hours after the Full Moon, Venus begins her retrograde journey, which will be a time of reassessment of our values, financial situation, love, and social life. In particular, we will review and reconsider our boundaries and the way we relate to the limitations we encounter. Substantial changes in the world economy and volatility in financial markets are also likely. Venus is stationing conjunct Pluto in Capricorn and will remain in Capricorn until March. During this time, we will reevaluate the way we have been structuring our life and we are likely to undergo deep and lasting inner changes. Simultaneously, Chiron stationing direct in Aries reminds us that working on wounds that affect our self-esteem, self-confidence, and self-assertion represents the foundation for improving our relationship with others.
Capricorn season begins
Dec 21, 2021, 11:00 AM ET
The Sun entering Capricorn begins a new season: the Solstice represents either the shortest day or the shortest night of the year, according to where on Earth we are living. The Winter Solstice brings our attention to how we find our way through the darkness, while the Summer Solstice marks the peak of light and creative energy available to us. Astrologically, the Capricorn season represents a time of introspection, maturation, and self-knowledge. We are being encouraged to reflect on what we want to work hard for and why, what we want to build, and whether it has value in the long term. At this time of the year, we are encouraged to cultivate discipline and to carefully evaluate how we want to invest our time and energy.
Saturn in Aquarius square Retrograde Uranus in Taurus
Dec 24, 2021, 02:16 AM ET 
The last Saturn-Uranus square brings to a culmination and breaking point the battle between old and new, past and future, tradition and innovation that we have been experiencing for the whole year. Socio-political and financial issues are likely to be in the spotlight: there might be important global changes and intense protests as a result of new regulations being implemented. On the personal level, we could notice an inner conflict between our desire to move forward and do something entirely different and our need to hold back to the known and the familiar. The tension generated by this aspect, when channeled creatively, can result in lasting innovation and in a productive renovation of outdated structures and models.
Jupiter enters Pisces
Dec 28, 2021, 11:10 PM ET
At the end of the year, Jupiter comes back to Pisces. This transit may bring our attention back to issues we were focusing on between May and July 2021, during the first ingress of Jupiter in the sign. Jupiter enters Pisces in a square aspect to the Lunar Nodes in Gemini and Sagittarius. For the upcoming month, this alignment will be active, emphasizing issues of honesty and authenticity: it may reflect some insecurity about what is true and what isn't, and what to believe in. Jupiter will remain in Pisces for most of 2022, expanding our desire for spiritual growth and our drive to find the true meaning of life. This transit is likely to increase our urge to turn to spirituality and ancient wisdom to gain a deeper perspective of what's happening within us and all around us.
December Astrology Update: Our Invitation
2021 has been a year of transition, a year of adjustment, a year where we have been challenged to reinvent ourselves over and over again while adapting and trying to keep up with the deep systemic changes that are taking place. A lot is going on this month and, astrologically, we are experiencing many long-term transits that speak about cycles coming to closure.
When we are transitioning from old systems, structures, and ways of being to new ones, we have to go through a necessary phase of exploration and experimentation where we may not know exactly what we are doing or what's happening. New solutions don't emerge immediately: as we wonder how to solve our current issues without much success, fear tends to come up. This phase usually brings up some doubts and uncertainty, and a temptation to try to remain in control of how everything is unfolding. 
As we prepare to leave 2021 behind and approach 2022, we are encouraged to trust the unknown and have faith in our capacity to navigate it, while keeping in mind that we are always being supported, even in ways that we don't immediately understand.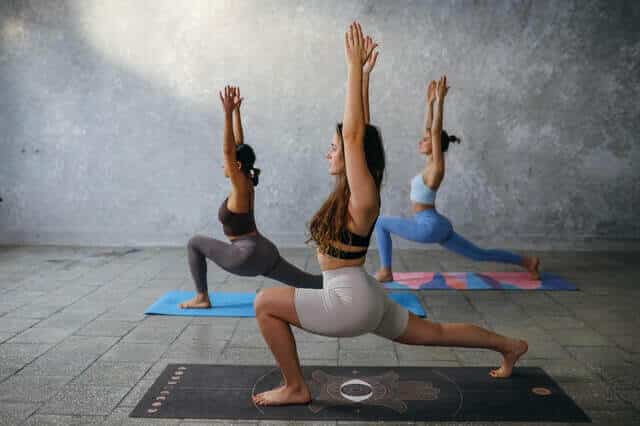 Comment below with what resonated with you the most and tap on the heart if you enjoyed this article!
For more personalized guidance, practical advices and exercises on how to navigate the month of December we invite you to explore our magical horoscope we create with love for you! Now also available in audio book format – Simply tap here to access your December horoscope.